How do I change my credit card information?
It's easy to change your payment information! Register for your account here: https://habitatbotanicals.com/account CLICK SIGN UP IF IT'S YOUR FIRST TIME LOGGING IN.
Once you click on manage your account in your profile you'll see the following screen, please click on billing information:

Once in you'll see the following screen where you can click on "Card On File" and it will pull up a sidebar as shown below where you can enter your new card details :) Follow the same steps on the billing information section if that info has changed as well!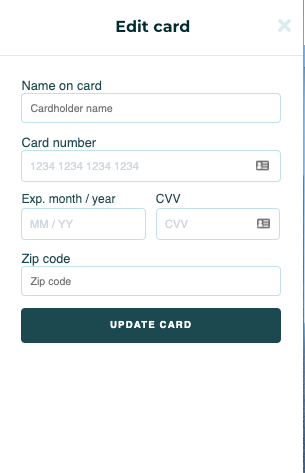 ---
---